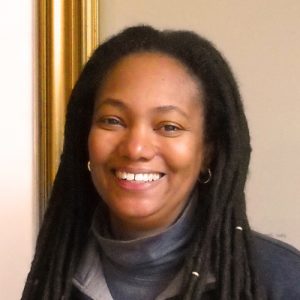 Simone Bouyer is a commercial artist, as well as a fine artist, using her expertise to produce Ads, Logos, Maps, Charts, Guide Books, Stationary, Business Cards, Brochures, Newsletters, Catalogues and Web Sites for various clients.
She enjoys creating exceptional marketing and promotional materials for small businesses and non profit organizations, and has been working in this industry for more than 32 years. During the 1990's Simone worked for one of the giants of catalog production and distribution, Spiegel, Inc., as an electronic production assistant, then later as assistant art director for several of Spiegel's catalogs.
She is now a successful business owner, managing her own print and web design business, with clients located across the U.S.
Advertising
Simone has been producing The Urban News magazine since 2006. She produced the Rapid River Arts & Culture Magazine for more than eight years. She also designs MountainTrue's quarterly newsletter, Vistas. Simone designed hundreds of ads for Rapid River Magazine over an eight year period. She currently designs outreach pages for The Urban News.
Simone began her career in 1981 at Ogilvy & Mather's Chicago based advertising agency. While there she worked on numerous campaigns and accounts including Sears, NutraSweet, Pepsi, and Illinois Tourism. She left the agency in 1991 in order to learn more about computer generated production and design.
During the 1980's Simone published, edited and designed the monthly Planet Roc Alternative Arts Journal, a Chicago based showcase for fine art, short stories, reviews, fiction, and poetry from international artists as well as Chicago area artists. The journal began as the newsletter of the Wholesome Roc Gallery, Museum & Cafe, an alternative arts space located in Chicago that she owned and operated for more than five years.
"All designs have certain basic elements or building blocks chosen to convey the message — beyond the actual words or photos used. How we place those items on the page determines the structure of our designs and affects the overall readability and determines how well our design communicates the desired message. The principles of design govern that placement and structure."
Visit my blog for help with design and suggestions for advertising that works.
Save
Save