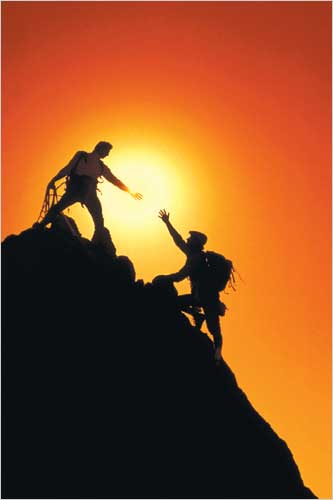 Consumers spend 3 seconds or less looking at ads.
You can hold their attention longer with a great photo.
Don't skimp on the quality or size. The larger the photo, the more text a person will read. That ad with a tiny photo and a ton of copy? Not many people are going to spend the time it will take to read it.
Limit headlines to 5 to 7 words.
The first three words of the headline have to grab the reader's attention. They probably won't read a long, overly descriptive, wordy introduction to your services or specials. Keep it simple.
First get them interested. People are by nature curious. They enjoy participating or feeling included in current trends and topics. Trivia easily grabs their attention: Did you know…?; Who was the first…?, types of lead-ins can be effective. You can also share a secret, or some insider knowledge.
Don't waste their time with flowery, overly descriptive writing. You can include those details in the brochure or on your website once you have their attention.
Make sure to include a call to action. Phone today, visit our website. Make an appointment.
In short, be bossy.
Tell them what you have.
Tell them what to do.
Tell them how to find you.